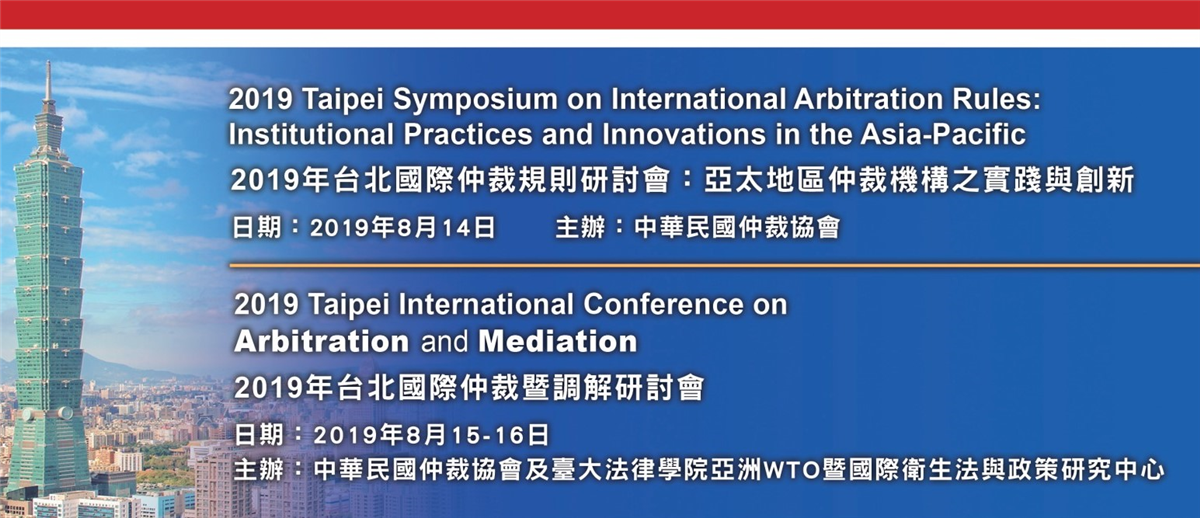 CAAI is pleased to announce that the 2019 Taipei Symposium on International Arbitration Rules: Institutional Practices and Innovations in the Asia-Pacific will be held on 14 August 2019 at NTUH International Convention Center, Taipei. This Symposium invites representatives of arbitral institutions in the Asia-Pacific region to present on the latest innovations in their rules and practices.

Immediately following this Symposium, the annual Taipei International Conference on Arbitration and Mediation (co-hosted by CAA (Chinese Arbitration Association, Taipei) and ACWH (Asian Center for WTO & International Health Law and Policy, College of Law, National Taiwan University) will be held on 15-16 August 2019 at the same venue. This year's Conference theme is "A New Wave of Reflections and Reforms in International Arbitration and Mediation".

We cordially invite you to join this Symposium and/or Conference.